Every time after upgrading Ubuntu, it just broke something from working correctly.
This time in Ubuntu 12.10, I found that it broke the Chinese (also Japanese) font display in non-CJK locales. It looks like this:
Try this link by yourself: http://www.ubuntu.com/download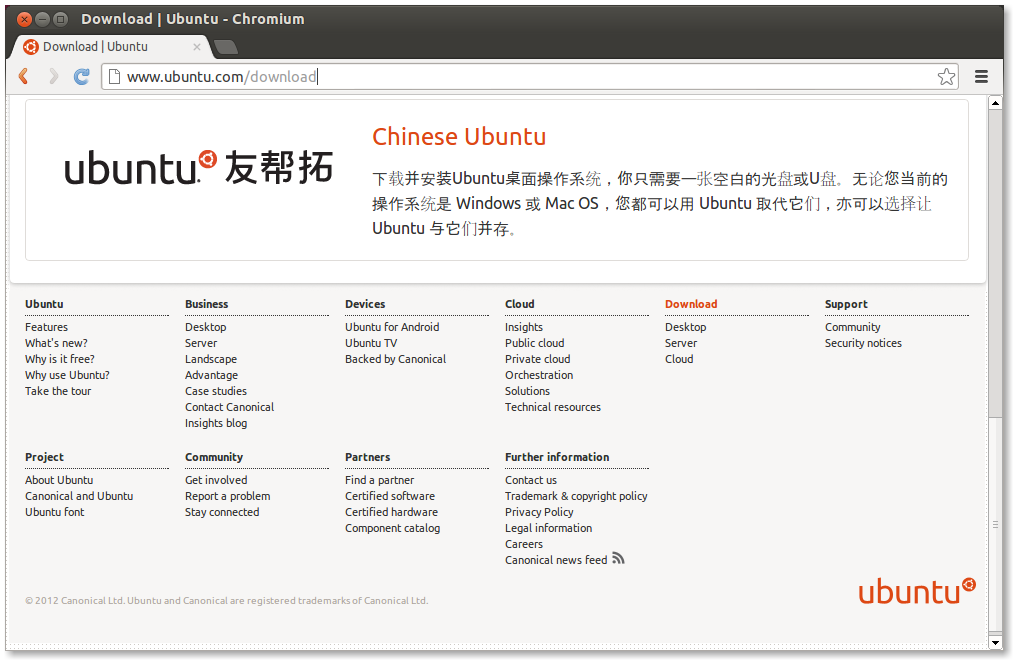 Even you don't read Chinese, I think you can see that the Chinese font display is really, really, really ugly. So, how happened?
After reading the source code and the recently changes of Language Support (language-selector), I finally figured out the problem. The problem is, Language Support still has bug about dealing the CJK display.
In Ubuntu 12.10, Language Support just installed all the config files for CJK: 69-language-selector-ja-jp.conf, 69-language-selector-zh-cn.conf and others.
Then how does it display the font correctly? It uses the "test" command in the configs.
See the content of 69-language-selector-zh-cn.conf , there're some <test></test> blocks like this:
    <test name="lang">

        <string>zh-cn</string>

    </test>

It is saying that if the language is zh-CN, then display the Chinese font following the config. So the problem comes: English locale will never return the "zh-cn" test result, so at English locale, it will always display the ugly Chinese font. The same thing will happen in Japanese too.
So how to fix it? I think a totally re-factoring of Language Support application is needed, it should add support for real language display order, just like what OS X does. By now, if I put the 「汉语(中国)(Chinese)」 behind the English, it just became gray!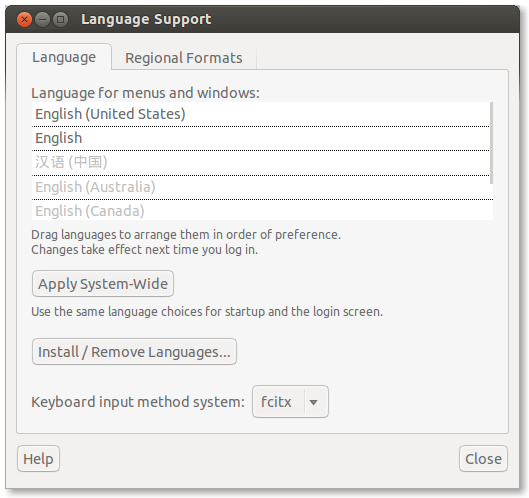 What's the lucky, there's always a quick and dirty way to fix this problem. By removing the <test></test> blocks in the 69-language-selector-zh- cn.conf, everything will work correctly.
Finally, Chinese and English fonts are both looking beautiful in Ubuntu, that's the way Ubuntu should behavir.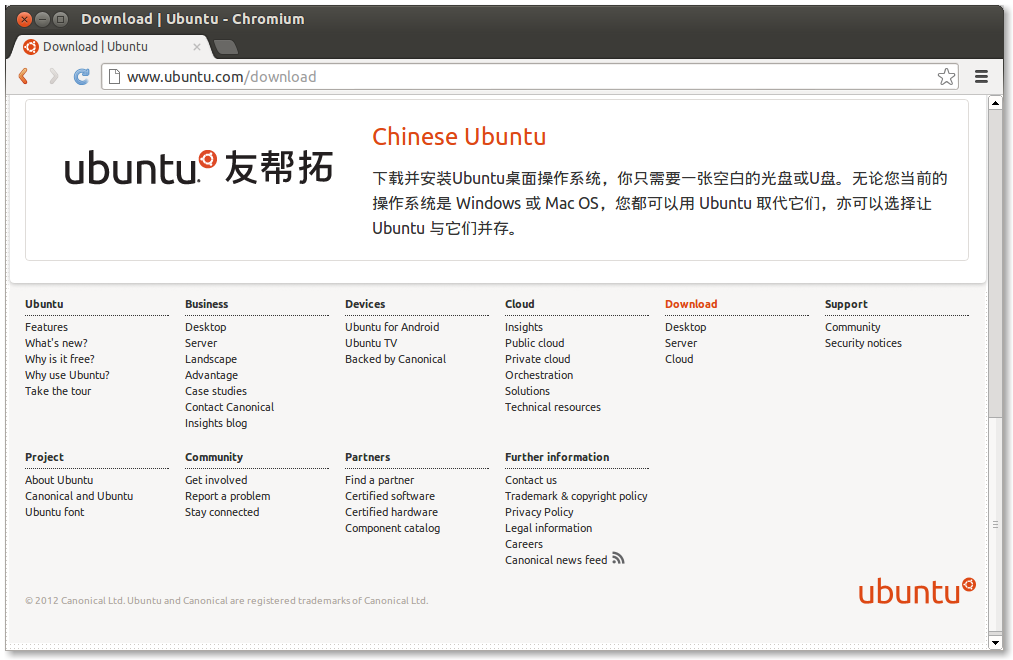 As an internaiontal operating system, Ubuntu still has a lot of work to do. I hope the future release won't break this kind of things.
Hope this post is useful to you :)
<推广> 本站推荐使用使用 BandwagonHost 来搭建自己的虚拟主机和相关网络服务。
12 Comments
Leave a Comment